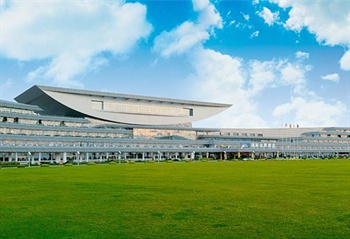 Xiamen International Seaside Hotel is close to international convention center and the scenic Huandao Road. Covering 150,000 green lands, the hotel is facing the big and small Jinmen Island.
Xiamen International Seaside Hotel All 208 rooms and suites include 131 sea view suites. Each room is equipped with high-speed internet access.
Xiamen International Seaside Hotel provides banquet hall, business center, on-site restaurant, café, beauty/hair salon, parking lot and etc. You can taste unique Cantonese cuisine, Fujian cuisine, Huaiyang cuisine and Xiamen seafood. The International Seaside Hotel Xiamen restaurant also has 10 sea-view VIP rooms for guests.
Note: Xiamen hotels are required to charge an additional 4% fee for local government tax.